BRADFORD LANGE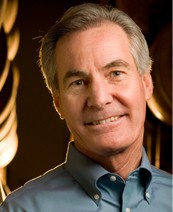 Born in Lodi, Brad is the co-founder of LangeTwins with his twin brother, Randy. After graduating from University of California, Berkeley in business, he returned to Lodi. He is the financial director of our vineyard and wine company, establishes and maintains relationships with clients and wineries, oversees our vineyard operations and manages new developments.
Knowing the importance of agriculture, Brad is actively involved in the Lodi Winegrape Commission, California State Pierce's Disease/Glassy Winged Sharpshooter Commission, San Joaquin Farm Bureau, along with other state and local groups. His passion for the environment shows through in his efforts of restoring our natural habitat and serving on committees such as the San Joaquin County Multi-Species Habitat Committee and Lower Mokelumne River Watershed Stewardship Committee.
When taking time away from the business, he travels with family and friends, hikes, water and snow-skis, along with keeping current on his wine cellar.