January 14, 2009 |
LangeTwins Staff
Even more solar panels are being installed at the winery in our continued effort to produce much of our own green and renewable energy. The array is covering the crush pad which will be a welcome patch of shade for our cellar guys come harvest.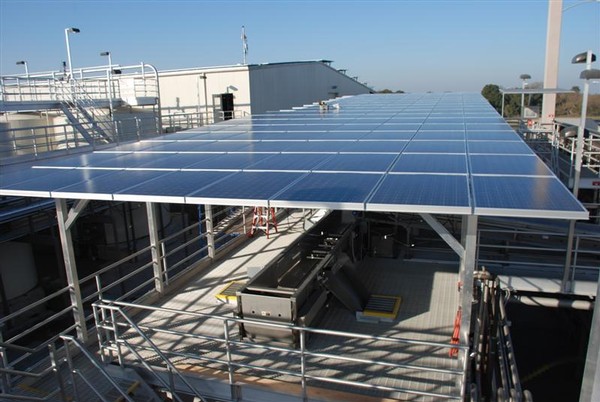 Green Shade!

These new photovoltaic panels are double sided which allow them to generate electricity both from the direct sunlight shining on the front and the indirect ambient light being reflected back up onto the panels. The double-sided panels are definitely new technology that we are hoping will increase our clean energy production.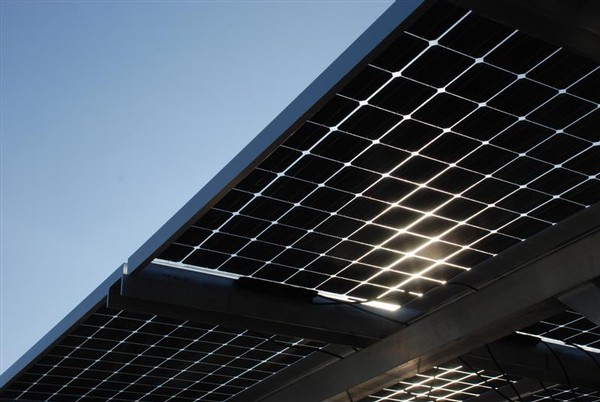 Soakin' up the rays...
These panels add to the array on the winery cellar building, rows of panels that power vineyard irrigation pumps, and two huge arrays that cover the shops at the viticulture offices.
We profiled all the installations to show you how we are soakin' up the rays in a post last August.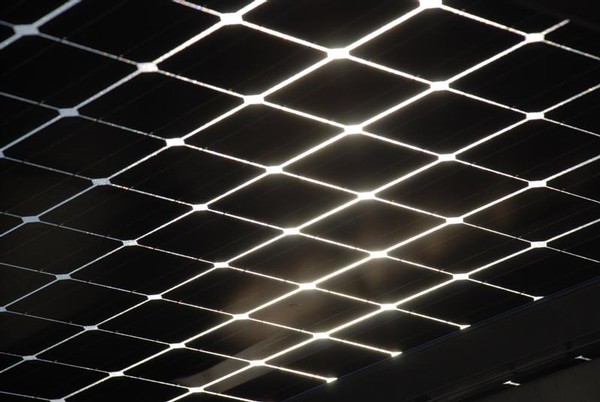 Double-sided panels rock.
We are really excited about these new, bi-facial panels. Thanks to Renewable Technologies Inc for doing such a great job.
Now let's start harvesting the sun!